This Valentine's Day, tell her those 3 little words she has been dying to hear…
"I made reservations!"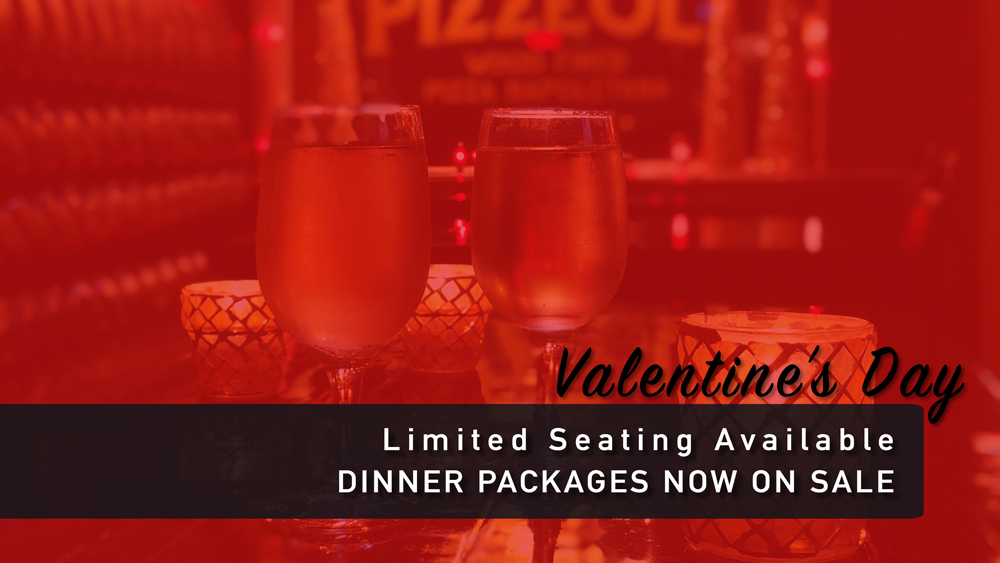 Don't let this Valentine's Day creep up on you without making plans in advance this year!
And we've made it easy for you!
We created a dinner package for 3 different dinner times (lasting 90 minutes each) on February 14th. We'll have wine, candlelight, tablecloths, and so much more! It even includes your tip! Check out the rest of the details below!
Table for Two Reservation Package on February 14th Includes:
1 Bottle of Wine (Choose from Pinot Grigio, Moscato, Cabernet, or Chianti)
2 House Salads
2 Pizzas
2 Desserts
Romantic Live Music from the Dudes Duo (6:30pm & 8:30pm Dinners Only)
Tip Is Already Included in the Package
All you have to do is buy a "Table for 2 Package" below and show up with your date! That's it! We'll take care of the rest!
We can't wait to share a special evening with you and your valentine!
Purchase your table below!
---
Pick a Time & Purchase Your Table:
| Dinner Times | Table for 2 Packages | Reserve Now |
| --- | --- | --- |
| 6:30pm - 8pm on 2/14/2018 | $114 | |
| 8:30pm - 10pm on 2/14/2018 | $109 | |
*Tickets are non-refundable, but you can transfer them as long as you notify us.
Number of Tables Currently Available:
4:30pm – 6pm 15 tables left
6:30pm – 8pm 13 tables left
8:30pm – 10pm 14 tables left